Monthly Search Volume data for Related & PASF Keywords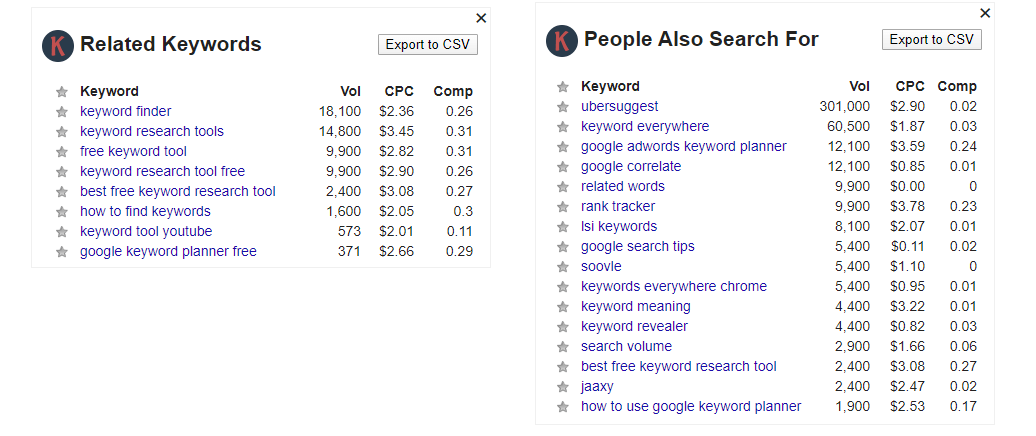 Why are related keywords important for SEO and PPC?
Related keywords are generally not as obvious to you unless you know exactly how and what your customers are searching for. These are keywords that are closely related to your seed keyword, and can often be very targeted for your audience. Since these are not obvious, your competitors might not be targeting them and therefore they can be very profitable for SEO/PPC.
How does Keywords Everywhere show Related Keywords?
Once you have installed the browser addon, simply go to Google.com or Bing.com and enter a keyword phrase. Everytime you perform a search on either of these search engined, you will notice two widgets shown in the right hand side of Google. The top widget contains the keywords related to your search query, while the bottom widget contains keywords that people have also searched for, while searching for your query. Note that these keywords come directly from Google/Bing, and so sometimes these search engined choose not to show any of these keywords based on your search query.
Can I see the monthly search volume for Related & PASF Keywords?
Yes. However, you need to purchase credits at Keywords Everywhere to see the search volume. In order to conserve credits, you can choose to disable seeing these volumes by default. When you do this, you will see a "Load Metrics" button. These metrics are then only loaded if you click the button.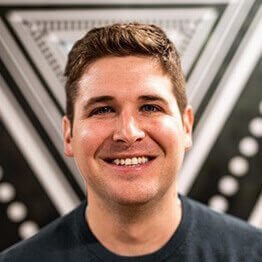 Nick Eubanks
View search volume, CPC, competition & 12 month trend data on your favourite websites
Import your keywords & download all the data in Excel, CSV or PDF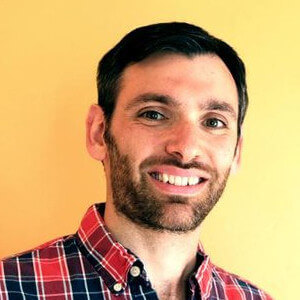 Dan Shure
Keywords Everywhere's Additional Features
Country specific search volume data on the keyword tool of your choice
'Bulk Keywords Data' option that let's you import your keywords in bulk and get their volume metrics
'My Keywords' option that saves your keywords and allows you to export keywords in bulk
'Analyze Page Content' option that finds all keywords on any webpage and shows you the volume metrics
'Organic Ranking Keywords' option that finds all keywords that any webpage ranks for in the first three pages of the SERPs
'Add all keywords' option that allows you to add all keywords found on the page
I love this tool. How can I help?
It would be awesome if you could write a review on the Chrome Extension Review page and/or the Firefox Add-on Review page and/or share us through your favorite social network. We would love any help to get the word around.