Backlink Checker: View the top 10,000 backlinks for any page or domain
On the Google SERP at the bottom of every result, you currently see the link metrics from Moz. When this feature is enabled for you, you will start seeing a link called "Show backlinks" at the end of this data, as shown in the screenshot below.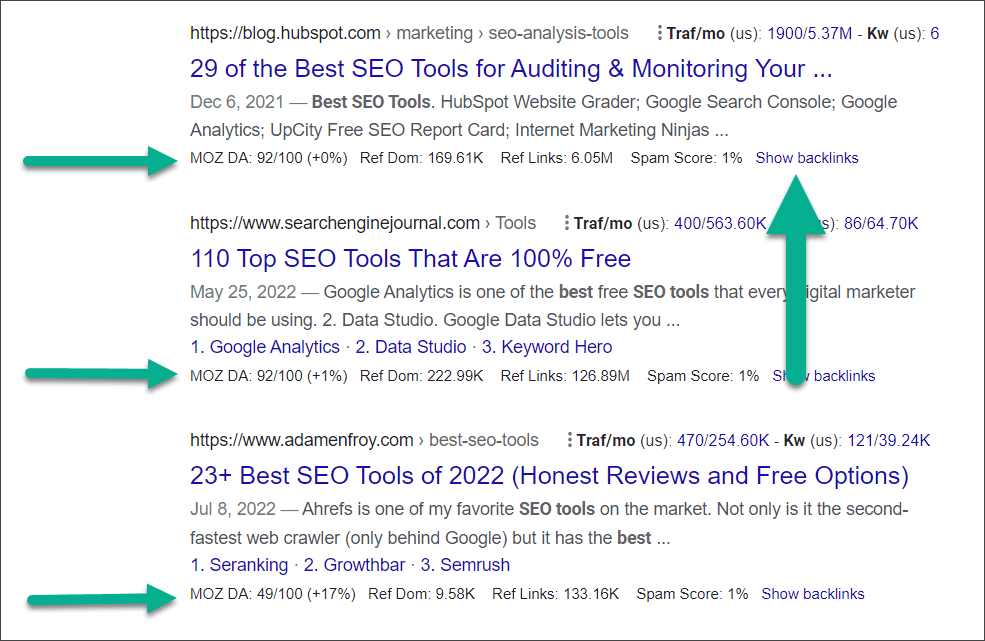 Clicking this link will open a new panel underneath which will show you the top 10,000 backlinks to this page.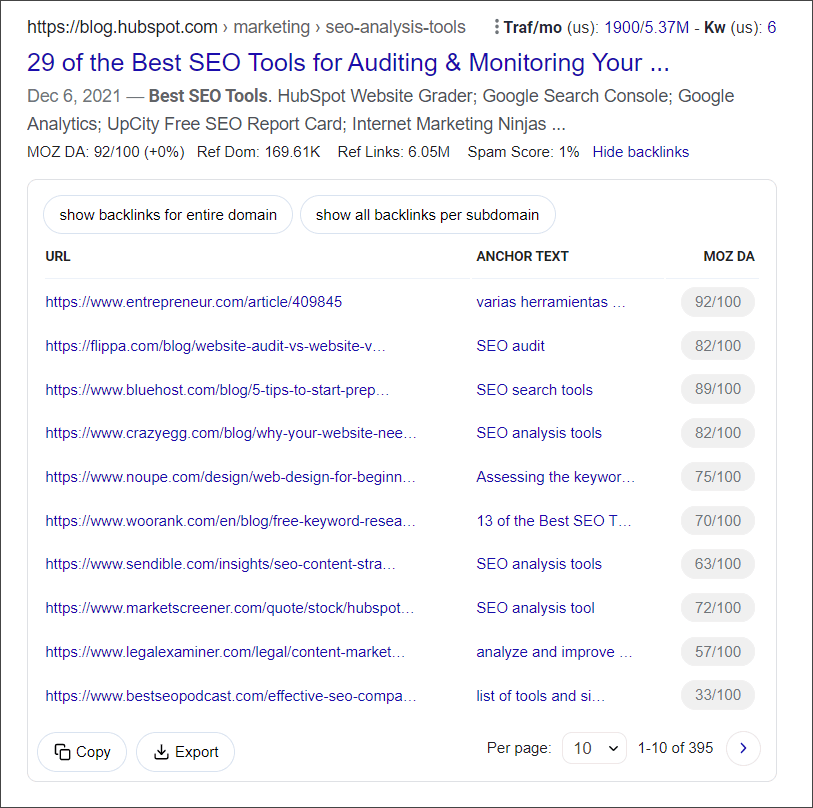 As you can see in the screenshot above, we show the URL, the Anchor text and the Moz Domain Authority. By default you see only one backlink from a single sub-domain. If you want to change this to see all the backlinks from a sub-domain, you can click on the button that says "Show all backlinks per subdomain".
You may also want to see all the backlinks to the domain. You can do this easily by clicking on the "show backlinks for entire domain" button. Doing so, will show you all the backlinks for the domain as shown in the screenshot below.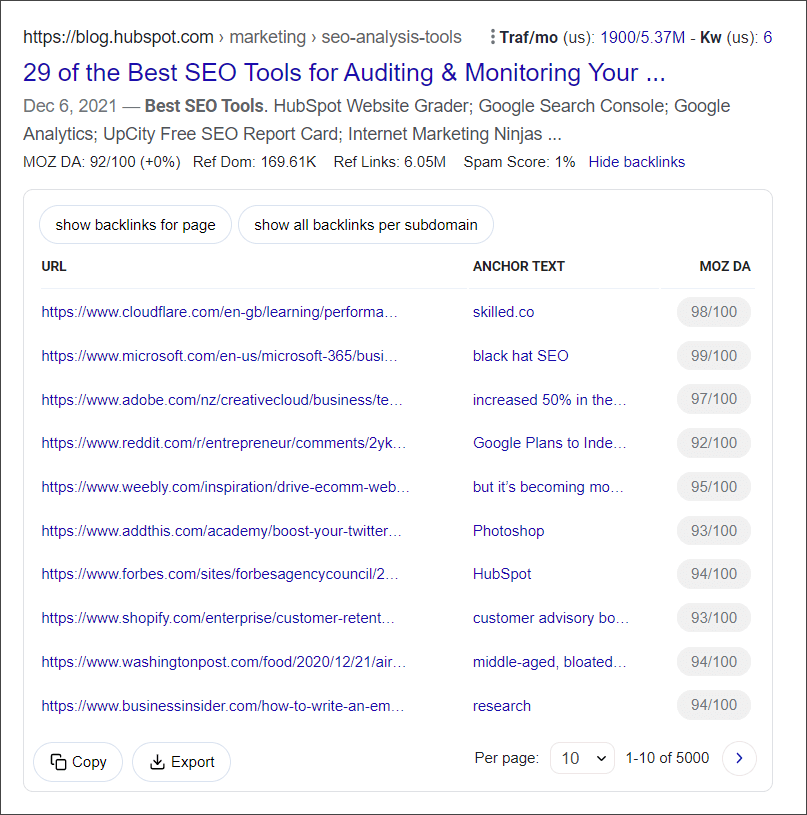 You can copy these backlinks to paste in Google docs, or export them to a CSV file that can be opened in Excel
How often is the data updated
We update the data on a monthly basis.

Note that it will take our system at least one month after a link is placed, for it to show up in the tool. So chances are that if you got a backlink to your website in the last one month, then it may not show up in our tool. It should then show up in the next month's update.